How to add and use Lunaproxy in ixBrowser
Lunaproxy
is the most trusted proxy IP service provider, use our 200M+ residential proxies covering the world to support your data collection. 100% high security, stable and easy to set up, supports services such as marketing social media, advertising verification, e-commerce platform, sports shoe agency, review monitoring, etc.
Step 1:
go to Lunaproxy's dashboard, find IP Allowlist, and add your current IP into the list;

Step 2:
go to API page, select count, country, protocol, IP mode, and generate API links. Click open link and get your proxy information;
Step 3:
open ixBrowser, click create profile, choose platform, and enter profile title;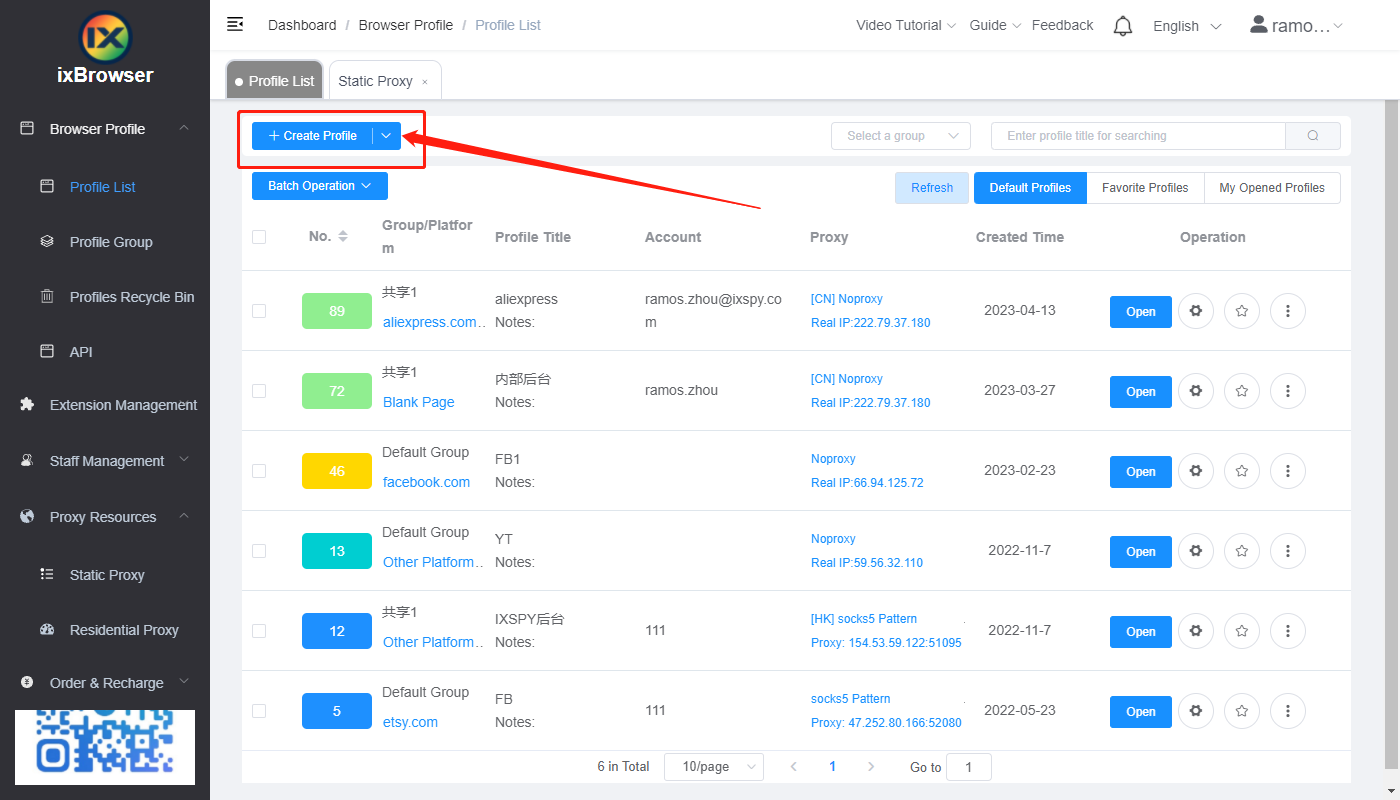 Step 4:
click next step to enter proxy configuration page, enter proxy host and port generated from Lunaproxy, and detect the proxy, once it passed detection, click create button to finish profile creation.